---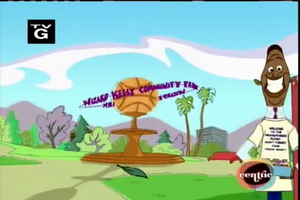 Wizard Kelly Community Park is a park owned by the Wizard himself. There Oscar was trying to sell Proud Snax to show Dr. Vincent Parker that he doesn't run any silly operation. Also it's where both the Proud Family and the Parker Family settled their differences in a game of Green Light Red Light, football and a fist fight.
Ad blocker interference detected!
Wikia is a free-to-use site that makes money from advertising. We have a modified experience for viewers using ad blockers

Wikia is not accessible if you've made further modifications. Remove the custom ad blocker rule(s) and the page will load as expected.