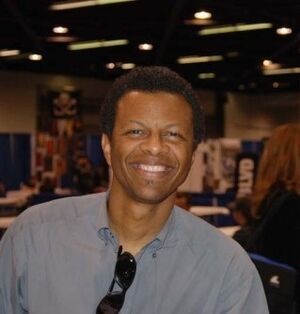 Phillip "Phil" LaMarr (born January 24, 1967) is an American actor, comedian and voice actor. One of the original cast members on the sketch comedy series MADtv, he is also known for his small, but memorable role as Marvin in Pulp Fiction. He has an extensive voice acting career, with major roles spanning animated series Futurama, Static Shock, Samurai Jack, Justice League and Justice League Unlimited, and Transformers Animated.
==Roles==
Mr. Chang
Mr. Eddie
Referee
Coach
Michael Collins
Ad blocker interference detected!
Wikia is a free-to-use site that makes money from advertising. We have a modified experience for viewers using ad blockers

Wikia is not accessible if you've made further modifications. Remove the custom ad blocker rule(s) and the page will load as expected.